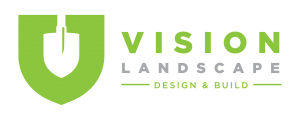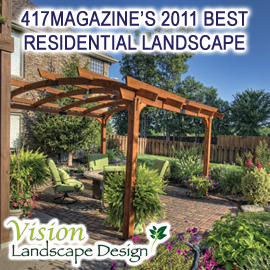 We are an award winning Landscaping and Landscape Design comapany in Springfield, MO. Providing services that beautify our environment through higher standards of quality, service, professionalism and value. It is a privately owned company located in Springfield, Missouri. Vision Landscape currently serves the greater Springfield, MO area. We pride ourselves in offering a great experience, with fast and reliable service.
OUR BUSINESS PHILOSOPHY
Our business is dedicated to fast, reliable and uninterrupted service throughout the year. We use the best materials that fit your lawn needs and constraints. We work on any project, nothing too big or too small. We take pride in our work and enjoy doing the landscaping itself.
OUR MISSION

To distinguish ourselves in the minds of our customers and our employees as the very best lawn and landscape company in all of the greater Springfield, MO area. To constantly re-evaluate the work methods we deploy, and the choices we make every day as an organization, as we pursue this goal. And to embrace, and develop along side of, the communities in which we serve.

Areas We Serve 
Springfield, MO
Ozark, MO
Nixa, MO
Rogersville, MO
Republic, MO
Willard, MO
Branson, MO
Services Offered:
Landscape Design
Landscape Installation and Rejuvenation
Landscape Maintenance Packages
Hardscaping
Retaining Walls
Water Features
Entryways
When it comes to your landscaping and most importantly the property value that it adds to your house-do not leave it to chance. Contact Us today for a Free Estimate.