OUR MISSION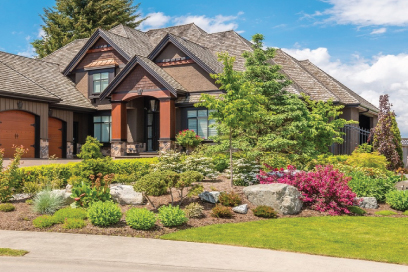 To distinguish ourselves in the minds of our customers and our employees as the very best lawn and landscape company in all of the greater Springfield, MO area. To constantly re-evaluate the work methods we deploy, and the choices we make every day as an organization, as we pursue this goal. And to embrace, and develop along side of, the communities in which we serve.
Our Journey
2010 . Vision Landscape was founded
In 2010 we became a full time Landscape Design and Installation company servicing the Springfield Missouri area.
2011 . Best Residential Landscape 417 Home Magazine
In 2011 we were awarded Best Residential Landscape of the Year by 417 Home Magazine. Customer David Wells backyard included a patio, pergola and an abundunce of raised flagstone flower beds to border.
2013. Best Residential Landscape of the year 417 Home Magazine
Again in 2013 we continue our award winning work. 2013 Best Residential Landscape of the Year award from 417 Home Magazine. This time it featured Flagstone landscaping beds in the front of the home.
Behind Vision Landscape
Vision consists of talented people who helped make our company what it is today.
ROBERT KUTCHER
Managing Partner
Robert began his career with Structure in New York in 1984 and progressed through a variety of assignments.
STEVE MILNER
Operational Manager
Steve joined Structure as an assistant engineer in the company's Cincinnati office in 1981.