Devon – Crew Leader
Devon has been in the lawn care industry as a crew leader for 4 years.  Devon will continue  to grow and maintain our Lawn Care division with 100% to customer service.  With a solid working knowledge of lawns, Devon is our go to guy for your lawn care needs.
OUR MISSION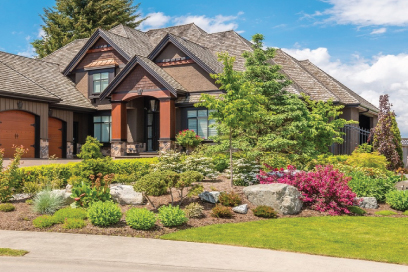 To distinguish ourselves in the minds of our customers and our employees as the very best lawn and landscape company in all of the greater Springfield, MO area. To constantly re-evaluate the work methods we deploy, and the choices we make every day as an organization, as we pursue this goal. And to embrace, and develop along side of, the communities in which we serve.
Our Journey
2010 . Vision Landscape was founded
In 2010 we became a full time Landscape Design and Installation company servicing the Springfield Missouri area.
2011 . Best Residential Landscape 417 Home Magazine
In 2011 we were awarded Best Residential Landscape of the Year by 417 Home Magazine. Customer David Wells backyard included a patio, pergola and an abundunce of raised flagstone flower beds to border.
2013. Best Residential Landscape of the year 417 Home Magazine
Again in 2013 we continue our award winning work. 2013 Best Residential Landscape of the Year award from 417 Home Magazine. This time it featured Flagstone landscaping beds in the front of the home.
Behind Vision Landscape
Vision consists of talented people who helped make our company what it is today.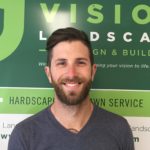 Dallas Hord – Owner
Dallas is the owner of Vision Landscape.  Before Vision, Dallas played baseball at Missouri State University and then played professionally for the Miami Marlins.  Since his baseball days, Dallas has transitioned from playing in the dirt on the baseball field to the dirt in your backyard.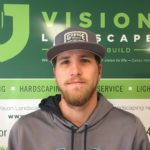 Dylan – Landscape Crew Leader
Dylan has worked for Vision Landscape since 2011.  He has held a variety of positions within in the company and has years of experience in landscaping, hardscaping, and lighting.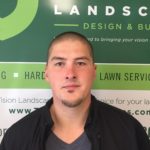 Jeremy  – Hardscape Crew Leader
Jeremy came to Vision Landscape in 2014.  Before Vision, Jeremy worked for 5 years in the stone and masonry industry.  Since joining the company, Jeremy has become our hardscape expert.  If there is a wall or patio to build, Jeremy is our man to lead the job.
Michael – Hardscaping
Michael joins us in 2017 as an integral part of our landscaping crews.  With many years of masonry experience, Michael is one of our go to guys for all our hardscape projects and has also committed himself to learning all he can about landscaping.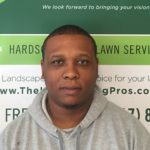 Ray – Lawn Care Crew Leader
Ray has been with our company since 2015.  He is an Army veteran and we are very blessed to be surrounded with his excellent work ethic that was derived from the Army.  Ray takes care of all our lawn care clients with the utmost attention to detail.
Angel – Hardscaping / Landscaping
Angel also joins us in 2017 after many years of masonry experience with Michael.  Just as expected, Angel is very good on all hardscape projects and has also committed to learning more of the landscaping as well.