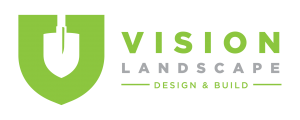 Now that Spring is upon us, we have been very busy designing landscaping for people all around Springfield, Mo.  You too can see our vision for your home or place of business.  We offer a variety of landscape design services such as overhead layouts, 2D renderings and 4-D models of your landscape.  Which landscape design service is best for you will depend on the scenario.
Overhead layouts are great for projects that include work in many different parts of the house or business.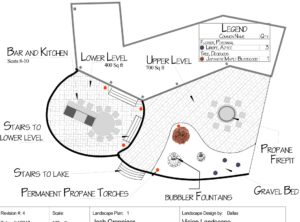 Maybe we are going to rip out the existing landscaping around the property and replace it.  Or maybe you have no problem visualizing the project in your head and just want a basic layout of the plan.  Overhead designs are also very good when landscape lighting wire, irrigation, or drains are being dug because it allows us to show you exactly where they will be.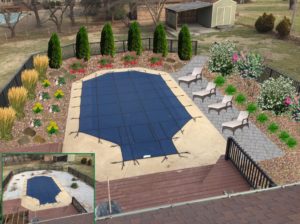 In our opinion, our 2D rendering designs are the best design service we offer.  They are perfect for individuals who have a hard time visualizing a finished project without being able to see it.  These designs also allow for both parties to make sure that we are on the same page with the look to be achieved.
4-D models are the most detailed designs we provide.  These designs are done solely for outdoor living areas.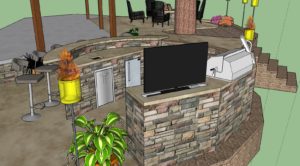 Where overhead layouts do not provide a visual of the finished product, and 2-D renderings do not allow us to see specific details in our design, the 4-D plans show everything.  Not only are these designs to scale, they allow us to show you all the finest details of the project.  Outdoor kitchens and living areas have many different areas and aspects that require 4-D designs to fully ensure all details can be planned.
The reality of the situation is, that no matter what kind of landscaping or hardscaping project you are considering, there should be a plan for the job.  Whether its an overhead design, rendering, or 4-D design, you should make sure that your vision is in line with those who will be building it.  This is why we believe the renderings and 4-D designs are the best thing we can do before starting a project.
If you are looking for a landscaping company in Springfield, MO, you really need to let us come and design and quote your project.  We provide free estimates in a timely matter and can normally get your project started within 2-3 weeks.  You can Request a Free Estimate or call us (417) 861-1154.