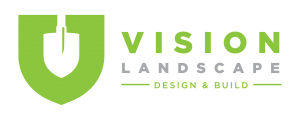 Vision Landscape provides professional holiday and Christmas light installation services for residential and commercial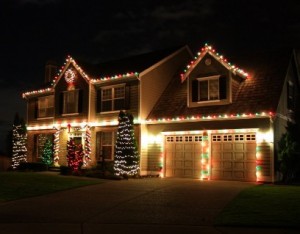 customers in the greater Springfield, MO area. Whether you are looking for an interesting new holiday light display, want to avoid dealing with the hassles of holiday light installation or simply don't have the time or energy to hang Christmas lights, our holiday lighting installation services can make your home or business sparkle and can provide the perfect finishing touch to your holiday season.
If you live in the greater Springfield, MO area or the surrounding communities of Nixa, Ozark and Rogersville, outdoor holiday light decorating and installation can be a breeze with the help of Vision Landscape's expert holiday display and light installers. We handle all holiday light installation.
Our holiday lighting installers can install custom holiday decor no matter what your style – from subtle and elegant to bold and cheery, we can create a holiday decorating scheme to bring the wonders of the holiday season to your home or business. You can provide your own design ideas or leave it to us to create some holiday magic. No need to plan a display, brave the cold, climb ladders, risk injury or deal with the frustration of holiday light installation. Simply call Vision Landscape and leave the holiday decorating to us!
Fill out a request form today to discuss your residential and commercial holiday lighting needs.
Holiday Lighting Installation and Removal Services:
Christmas Lighting design and Installation services- Enhance your home or business with a professional Christmas light display and let us handle all Christmas light installation and design.
Same Day Christmas Light Installation Service – We are just a call away from bringing the wonders of the holiday season to your home.
Residential Christmas Lighting Services – We offer outdoor holiday light installation including home and roof outlines, trees and landscaping. We'll even set up and light up your indoor Christmas tree!
Commercial Holiday Lighting Services – We install commercial holiday lighting displays in store fronts, strip malls, shopping centers, condominium complexes, housing developments, corporate complexes, large and small businesses, and restaurants.
For all your Christmas lighting installation needs fill out our Free Holiday Lighting Application form for a free quote today.
To check out our Christmas Light Packages, Please Click Here.
We look forward to the opportunity to provide you with the best Christmas Light installation services in the Greater Springfield, MO area!