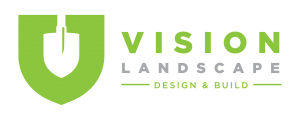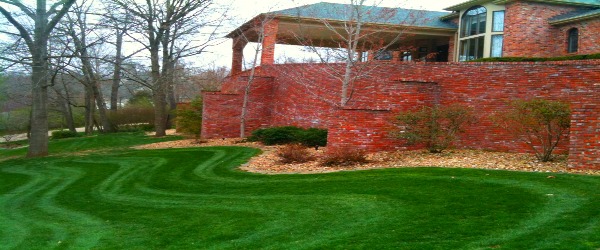 We lead the way in Springfield, MO Lawn Care Services. We offer weekly lawn care service in Springfield, Mo to maintain the sleek and healthy lawn you've always dreamed of. We focus on making your lawn as healthy and beautiful as possible.  There are a variety of ways we do this, none of which should be overlooked.
As you watch us service your property, you will see that we do take extra pride in our work. We don't try to get your lawn completed as fast as possible.  We have many clients that have stopped us to thank us for taking time to make sure everything was perfect.  We hope to make a difference in your home life by making your lawn a more enjoyable asset to your real estate investment, through economically priced rates and timely service. We strive to get to know each of our customers and their unique needs.
What sets our Lawn Care apart?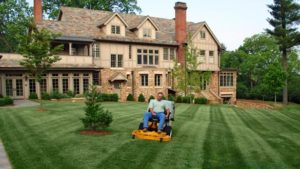 Same day every week
Convenient billing
Cancel anytime
Satisfaction guaranteed
Weekly and Bi-Weekly Lawn Care Services
We offer weekly and bi-weekly residential lawn care services throughout the greater Springfield, MO  area. Our lawn care services include:
mowing
edging of all sidewalks, curbs and driveway
commercial grade trimming around beds, fences and trees (we recommend using tree guards to protect your trees)
cleaning off all concrete areas with commercial grade air blowers
Lawn Fertilization Programs and Weed Control
We offer customized lawn-treatment program will have your lawn be the envy of your neighbors. Our treatments include a comprehensive slow release fertilization program, pre-emergent weed control, and post-emergent control of both broadleaf and grassy weeds. We will gladly help advise you for the appropriate watering program to ensure maximum results.
Landscape Fertilization Programs
We offer customized fertilization programs for your valuable landscape such as trees, shrubs and flower beds. We also offers organic green friendly programs for your lawn and landscape needs.
Annualized Maintenance Service Agreements
Annualized maintenance service agreements are available for your budget. Please fill out the Request an Estimate page and we will contact you with more details and pricing.
Spring Scalping Service
Before new spring growth begins and as the initial service of the year, scalping is mowing low and bagging the lawn. This service will remove the brown dead layer of winter grass growth and thatch build up and let the sun shine on the soil allowing your lawn to green up quicker and have less weeds.
Bush & Bed Service
Our "on call" Bush & Bed crews are billed at an hourly rate. Hauling off clippings & yard waste is not included in this rate. If you choose, we will place all clippings in bio-degradable bags or bundle debris appropriately for City pick up (call the number on your trash receptacle for your specific pick up day and details). Our bush and bed service rates will include any general labor for yard clean ups, leaf removal, planting of flowers, shrubs etc. If you are not an existing customer, please contact us for a rate quote.
Additional Services
In addition to our lawn care services we offer the following services. If there is something that you need done that you don't see please don't hesitate to call and we'll give you an honest referral.
Landscaping Services
Fertilization & Weed Control
Bush & Bed Services
Mulching
Spring & Fall Cleanup
Power Washing
Tree Trimming
Hauling
Snow Removal
Holiday Lighting
Commercial Lawn Care
We have experience in managing commercial properties.   We provided commercial lawn care services for Springfield, MO Businesses such as Finkbiner, SS&B Heating and Cooling, Uriah Products and many more. Let us create a proposal based on your needs and your budget. Contact us for a customized proposal for your annual landscape maintenance needs.
To request a free estimate of our Springfield, MO lawn care services please fill out an online Free Estimate Request form.
We look forward to the opportunity to provide you with a lawn and yard that others only dream of!